Boy kills pastor's wife for resisting rape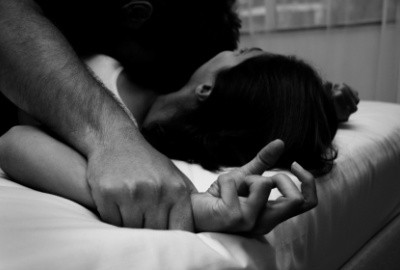 A boy, identified simply as 'Jerry', has reportedly killed a woman, Mrs. Eunice Ajayi, in Akure, the Ondo State capital while attempting to rape her.
The deceased was said to be the wife of a clergy man. According to an eyewitness, the alleged killer entered the deceased's house, located at Peaceland Road, Along Ilesa-Akure expressway, on Thursday evening and attempted to rape her.
Following the resistance by the deceased, Jerry allegedly brought out a matchet and slashed her into pieces.
The husband, Pastor Ajayi, who had earlier seen Jerry before entering into their house, was also attacked by the suspected rapist.
The eyewitness said Jerry escaped after committing the crime, while efforts to apprehend him by students of the Federal University of Technology Akure (FUTA) failed.
The State Police Public Relations Officer (PPRO), Mr Wole Ogodo, who confirmed the incident, said the suspect has not been arrested, but said the police were already on his trail. Ogodo said: "We discovered that the suspect attempted to rape the deceased because her pant was half-removed by the suspect. Later, our men visited the house of Jerry, but he has fled. So we have not made any arrest over the matter.
"But investigation has commenced on the matter and we have also begun efforts to apprehend him and bring him to justice."
He stated that the remains of the deceased had been deposited at the mortuary of the State Specialists Hospital, Akure, while her husband, who sustained serious injuries during the attack, was still receiving treatment at an undisclosed hospital in Akure.
The suspect, said to have been rusticated from FUTA and the Rufus Giwa Polytechnic, Owo, for being a member of secret cults, is alleged to be very notorious in the area.