Chelsea: Hamstring sidelines Eto for two weeks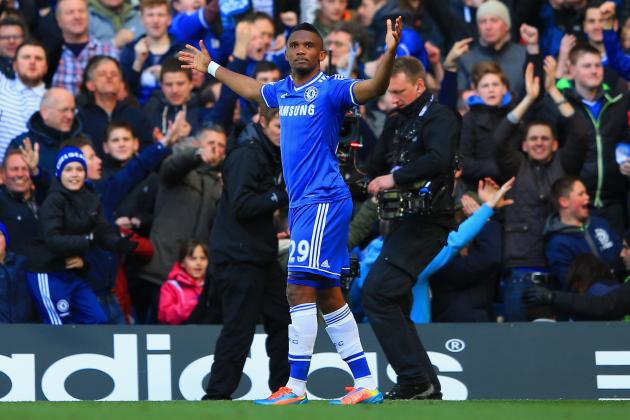 Jose Mourinho is optimistic that Samuel Eto'o will return to action within the fortnight to bolster their Premier League challenge after the Cameroonian limped off the pitch with a hamstring injury during Chelsea's 6-0 victory over Arsenal at Stamford Bridge on Saturday.
Eto'o scored his 11th goal of the season against Arsenal before being withdraw, fearing he had a severe injury.
He will likely miss next weekend's trip to relegation-threatened Crystal Palace but Mourinho is hopeful the striker will return soon.
"Hopefully it's not so big," said Mourinho. "Hopefully it's not a one-month injury, it's 10 to 15 days."
Mourinho was happy with Eto'o's replacement, Fernando Torres, and with Luiz's display in midfield, a position the manager insisted earlier in the season the Brazil defender would not play.
"Fernando, without scoring a goal, had a very good performance with great movement for the team," Mourinho said.
"I like David in midfield. I like him a lot there."