#Feminism: Women who really need men
Adesegun Realwvn
After reading an interview where popular author, Chimamanda Adichie, made a comment about not adopting her husband's name, I remembered a young beautiful girl, Oluchi, a graduate of University of Nigeria, Nsukka; who lived in Ukwu Osa village in the eastern part of Delta state.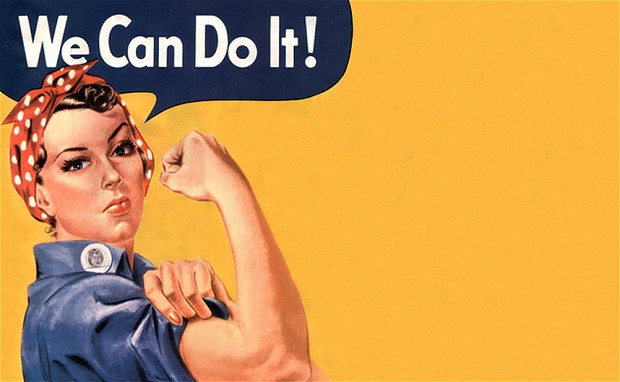 Oluchi, endowed with everything a man could want in a girl at first sight, grew up around her three unmarried sisters. And like many "igbo girls", no man could meet the price tag their father placed on their heads - men took to their heels after each confrontation with Oluchi's father.
The sisters gradually became villains, hated everything with a third leg. The eldest was 45, a muscular 6'4 woman who had lost all sense of womanly feelings and propriety.
Ifeoma, 36, would ask her sister and her feminist group to beat up her boyfriend anytime they had an argument. No man in the village would even smile in her direction. In the open, Ifeoma was a tiger but would cry when no one was watching - she was always sober as she watched her eldest sister's menopause travel away with time (she had no choice but to conform to the way of life she had surrendered to).
Amaka, 39, created a feminist movement in the village - They sit back comfortably, enslaving their spouses without furnishing any of the pleasantries of life for them.

Well, that's a story I'll return to later.
We would agree feminism is a movement created by ladies who had unresolved daddy issues; ladies who trusted their spouse with all they had, but in the end they were disappointed. Some would even call ladies who made their careers a top priority over their family a feminist - they say it's a walk to a sad ending (i.e at the end of the day, they go home sad, lonely and no family or relations to share their success stories with).
It used to be simple to be a man. Your role was to look after your wife and children, provide for them, make major decisions around the house until the movement was created - a group of ladies who don't need men to pay bills, put up shelves, fix the car, mow the lawn or provide an acceptable set-up in which to rear children. Even the provision of sperm is now something that women can sort out alone, without actually having sex with a man, especially when the country boasts of so many sperm banks.
As a Christian, the bible teaches to submit totally to our husbands. It also teaches that the husband is the head of the family, he should be honoured and treated with all respect.
The word equality is an enemy to submission; they don't go together.
A Christian marriage is a godly relationship where submission to your lovely husband doesn't mean slavery rather an illustration on how a beautiful home is made.
Now, you remember Oluchi, she wanted a happily ever after, a true disney story. She wanted a story which had nothing to do with the horribly sad eyesore riddled in her home. I felt sorry for the poor girl; she was trapped in the dreadful world created for her.
Today, in a world where men are statistically surpassed by women, it would be grief-stricken to know that not only the dearth of men is the reason why some ladies are unmarried, but foolishness such as change of name and gender equality.
@Theplethoranews