Umeh Monica(
@
prettyslim101 )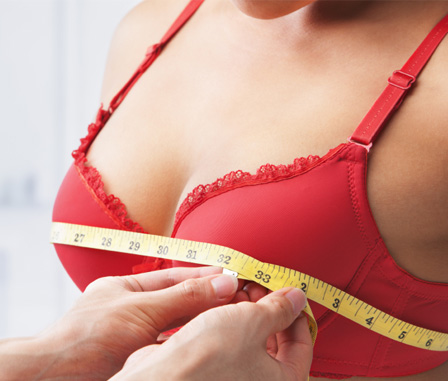 How long has it been since you've checked your bra size? Unfortunately, more than 80% of Nigerian women and teens are wearing the wrong size of bra. Badly fitted bras can lead to poor posture, neck and back problems.
The foundation of every woman's wardrobe is lingerie. All women should have a basic lingerie wardrobe that makes them feel comfortable and look beautiful.
Too many of us are grabbing a package of 6 cotton briefs or a bra off the sales rack we think might fit (most often without trying it). The hardest part about purchasing lingerie that fits well and looks good is knowing what to look for.
Studies show that 8 of every 10 women are wearing the wrong size of bra. Your bustline can be one of your most flattering assets. For a comfortable, flattering fit, you must measure yourself regularly.
Unless you have been measured for a bra within the last year, you should measure yourself before selecting a new bra. A new bra should fit properly in the middle hook setting, to allow for water weight gain or the bra stretching over time.
A bra that fits perfectly can make you look taller, define your waist, make your bustline look larger and your overall figure look slimmer.
REMEMBER: Not all bras are the same. Different brands and styles will vary even if they are the same size. Don't be surprised if you need a totally different size than the bra you are wearing.
Should we be picking a AA, B, or D cup? Let's show you how bra sizes work.
The number (e.g. 32 or 36) is the size around your back (band size). To take this measurement, put the tape under the breast.
The letter (e.g B or C) is the size of the breast cup size. To take this measurement, put the tape on the breast.
Bra measurement tapes are available and all good lingerie shops should have.