What's New on Social Media: Get Creative With Your "Out-Of-Office" Mails...
Get creative with you Out-Of-Office (OOO) Mails
Qantas, a leading Australian air carrier, has come up with a fantastic way to spice up your OOO email while on holiday. All you have to do is connect their « Out of Office » service to your Instagram account, by visiting qantasoutofoffice.com. You will get help to craft a better OOO email, but also to embed your holiday Instagram pics as they happen. Once activated, every Instagram pic or video you tag with #qantasoutofoffice will be added to your OOO email. Simple but creative.
Snapchat takes UX to a new level
Snapchat (recently rebranded to Snap Inc.) is taking user experience to the next level with the release of Spectacles - a pair of sunglasses. Spectacles will basically record video and share it – not to view it or interact with it.
Spectacles – coming later this fall – have a lens with a 115-degree angle and will allow users to record video (up to 30 seconds) and then share it on Snapchat. They will cost just under $130. Spectacles will come in three colours – black, teal and coral. Also, making things very simple, they will only come in one size.
Save Drafts on Instagram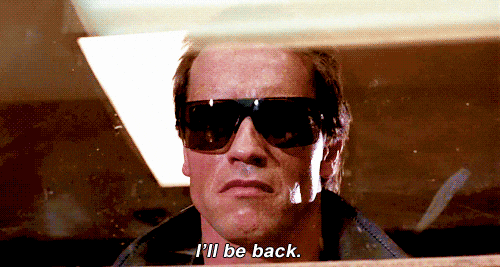 Noticed Instagram's "Save Draft" feature yet? It's a new feature that allows users to save whatever post they were creating but for some reason decided not to share at that moment.
So a user can add filters, captions, location on an intended post and then hit the back arrow at the top left of the screen where a new Save Draft button will appear - voila, you've succeeded in saving draft update and can return to continue editing later.
All 140 characters! It's Yours! Take It...from Twitter
After a long wait, Twitter has finally announced that photos, videos, GIFs, polls and Quote Tweets will no longer count in your 140 characters tweet. But before advertisers rejoice, note that this update doesn't apply to promoted tweets.
Any photos, videos, polls and quoted tweets included in Promoted Tweets created using Twitter's ad dashboard will still count against the 140-character limit, unless a tweet is sent out organically first and then it's Promoted.
Twitter also announced that native ads are now available to advertisers running mobile app install campaigns on the Twitter Audience Platform. This new feature can extend these campaigns to reach an audience of more than 800 million visitors to Twitter and thousands of popular apps.
Instagram Reaches 500,000 Advertisers
Instagram has said that there are over 500,000 businesses advertising on its platform, stating that the number doubled under six months. Visuals is winning.
Instagram attributes this rapid adoption to its ability to turn "passions into purchase" and "inspiration into action." The network reports that "there have been 1 billion actions taken on Instagram ads" since they launched last September and "75% of Instagrammers take action after being inspired by a post, like visiting a website, searching, shopping or telling a friend.
Google drops Allo in the Messaging App world
Google isn't giving up on the Messaging App war and Allo may just be the ice breaker. Google officially released Google Allo, a new smart messaging app for Android and iOS that helps users say more and do more right within chats. Allo is a privacy-first solution with chats in Incognito mode" and "end-to-end encryption and discreet notifications. Google's integration of "Google Assistant" in Allo is game changing the way people consume information further strengthening the growing trend of private messaging.
"I don't Like this Tweet" - Twitter wants you to decide
Twitter is rolling out a server-side update for iOS that includes a "new feedback tool… called 'I don't like this Tweet', which is believed to have been developed to improve the quality of tweets served to users in their timeline." This new feature will help Twitter understand the types of Tweets that users will like to see less of on their timeline and Twitter may use this information to optimize tailor content. This new tool is slowly rolling out to the Twitter app for iOS devices but is currently unavailable for Android and desktop.
You Should Also Know This...
LinkedIn introduces LinkedIn Learning: SLinkedIn learning is basically a platform where users will be offered educative contents on various fields of study. Think of it as a Lynda service on the platform.
Facebook is testing a variation of its Reactions in which users' profile pictures replace the count of likes, Rather than seeing those thumbs up, Facebook is thinking of profile pictures of individuals.